Hey, kids, have you enjoyed the strong back-to-back collections? If you've followed along the last two weekends, you are up ten units, and I absolutely love it. Since I make every bet I publish, I myself am riding the mini-wave. College has gone well too. Hell, back in Atlantic City I hit some genuinely big bank on UFC Fight Night 5,251,946 with the Cub Swanson v. Kron Gracie over 1.5, because you seldom go wrong betting on the Gracies to bore an arena to death. Point being, things are rolling. So why is the tone so melancholy? Why haven't I used any italics yet? [EDITOR: Thank you for small favors]
About a dozen years ago, my future wife, my best friends, the people in my band, and various other orbiters used to bounce email chains back and forth. Technologically speaking, it may as well have been the age of classical antiquity. Slack wasn't a thing yet. Depending on who you ask, AIM was either the province of drunk college girls who used smiley emoticons to assure their friends that they hadn't been sexually assaulted, or a toothpaste. And none of us were hip enough to use Google Talk. So we sent emails.
Somehow, on some random Friday, one of us stumbled upon Blue States Lose. This all seems so remote now, but once upon a time, every Friday, the writers at Gawker would "sort through the galleries of beautifully retarded hipsters at The Cobrasnake, Last Night's Party, Misshapes and Ambrel so you don't have to." Now mind you, we all lived in a major American city back then. We used to be fun, too. So it wasn't especially remarkable to bump into these guys when we were on our way to Manitoba's, or Welcome to the Johnsons, or the still-enjoyable Otto's Shrunken Head. But having all of the photos curated into one place was a great way to waste company time on a Friday afternoon. Thankfully, the Catechism says that it doesn't technically count as cyberbullying if you're just passively observing [CITATION NEEDED].
So that was how I found Gawker. Soon enough I found out that they also published a sports website called Deadspin. Since then, it has been one of the best sites on the internet, present employing overlord excluded of course. And now it's dead.
Speaking completely transparently, I am actually surprised by how crushed I am by the loss of a stupid website. A sports website, of all things. But it really is upsetting, and I'd legitimately bet some real figures that a lot of you feel the same way right about now. Sports-writing is so very rarely done well. When we speak of great sports journalism, it's almost assumed to be anachronistic, like Gay Talese or Grantland "No, not the fucking website" Rice. Even using "modern" as a qualifier brings to mind… what? Jeff Pearlman books? Bob Costas calls? Rich Eisen if you are willing to overlook his horrific taste in music?
There is Just. So. Much. Noise. God's honest truth: when my mother comes to visit, and I wake up or get home or otherwise do something to cause us to share the same living room, she reflexively turns on ESPN. It makes total sense, of course; she raised me by herself and I spent countless hours watching SportsCenter under her roof as a kid. But in all honesty I kind of hate it, and I usually toss her a smile analogous to complimenting that mushy cauliflower that people try to turn into rice. Then I encourage her to watch something else. Anything else. Even Grace and Frankie which, so long as I'm being genuine, is actually pretty funny to normal people but is an absolute smash in the mother-of-bloated-gambling-columnist-attorneys demographic. Trust me on this.
Pre-game shows are insufferable. Absolutely unwatchable. Typically I don't even turn on the TV until game time on Sundays and even then I have to mute those idiots, even though they are only on for one or two minutes prior to throwing to the broadcast teams. Nobody tell Rich Eisen that he and his league-affiliated Game-Day crew are just as bad as everyone else, lest he go cutting himself on my account, but if anybody not named Andrew Siciliano is talking about professional football on my TV before 1:00 p.m. EST, they are getting the thumb of doom, with the quickness.
Deadspin upended all of that. When the first editor Will Leitch was on the masthead, the only rules for the readership were (1) be funny and (2) do not not be funny. Then came the stuff you probably already know about. Roger Ebert. A.J. Daulerio kind of ruining the site for a while. The Covers / ESPN scammer girl. Manti Te'o and the only good tweet ever. Dan Le Batard's Hall of Fame ballot.
You know what? I should stop. It's probably not my place to eulogize that website or share those stories, if for no other reason than some of the people who wrote them are doing the same thing right this minute. Unlike me, a guy with nary a shred of their talent, they don't have a column to write, so I probably shouldn't be horning in on retrospectives that are their stories to tell, in every sense of the word.

I have to say a couple more things, though. The first is that I will never be Drew Magary. I don't necessarily know if he's the recognized architect of the essay-then-football format, but I've always been duly reverential just in case. I can't say for certain that this column would not exist without the Big Daddy Balls Deep Jambaroo, but I can say it wouldn't have quite such a lofty perch to aim for. I emailed him a tip for curtailing his nail biting habit once though, and he said he would give it a whirl. Hopefully that makes us even?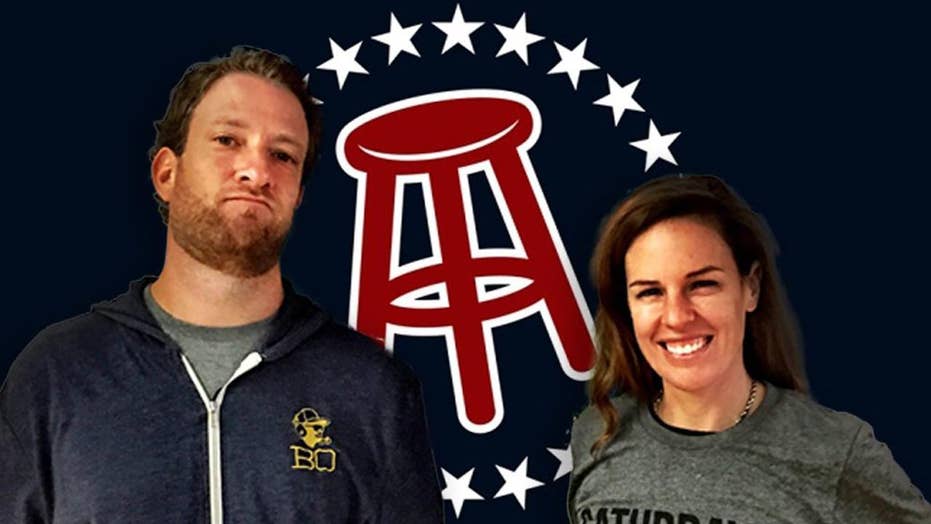 Furthermore, I want to be clear that this isn't about "leftist sports coverage" or some shit. Humanity is humanity and good writing is good writing. Christ, George Will was among the most politically repugnant people on Earth before you-know-what happened, but he knows his baseball. I suppose that reading people who you agree with would theoretically make for a more pleasant experience, but learning things by reading smart people is enjoyable too, and hey… well yeah. To that end, get a load of some of these replies from the Barstool crowd when you get a chance. I've said it before, fellas, some days you're the stick, some days you're the drum. So try and remember that people who were good at their jobs lost those jobs this week, and some of those people have little kids, and everyone needs groceries. And if you think telling them to learn to code is such a sick burn, maybe question why you think so, and oh yeah also go fuck your ugly whore mother.
I've said my piece. Unless some clueless private equity parasite buys us before Sunday, HEY LOOK FOOTBALL!
HOUSTON -1.5 v. JACKSONVILLE

Deshaun Watson threw a touchdown pass while blind. BLIND! He was kicked directly in his left eye by a man wearing cleats, reactively adjusted his helmet to where it blocked his right eye, and then he threw a touchdown pass. Not since Steven Hawking managed to cheat on his wife with his nurse have I been so impressed with one man's ability to overcome obstacles.
This line opened at -3, well after everyone knew J.J. Watt was done for the season, and has at times dripped all the way down to -1. It's probably not worth waiting to see if it goes to a pick 'em, but between us I'd have laid Houston even with the field goal.
I'll grant you that Houston isn't great with margin of victory if you go by the averages, but I'm pretty sure they can cover two here. This is the same team that shocked the Chiefs three weeks ago and stomped the Falcons on the road. I've seen analysts credit the Jags running defense for toughening up recently, but icing the Bengals and Jets doesn't sell me on the idea that you'll stop a team that has rushed for over 100 in all but one game this year. But even if they do, did I mention that Deshaun Watson threw a TD blind?!?!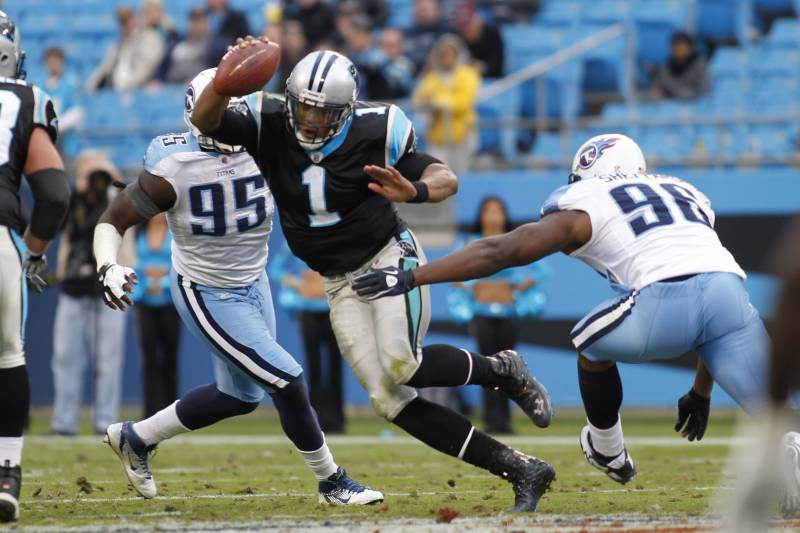 TENNESSEE v. CAROLINA -3.5

Well, Kyle Allen lost his first game as a starting QB last week, just like we predicted. However, that same analysis applies here too, and points to laying the Panthers. The Titans are the type of team the Panthers can beat, while the 49ers were just obviously out of their league. No shame in that; they're kind of out of everybody's league right now.

It would appear that the Titans brass are gonna roll with Ryan Tannehill going forward. Good luck I guess. It's not like Mariota is a better option, but I think "near elite level" is a bit much for a guy who edged out the Bucs by four. He's also going to need his legs because Tennessee's 30 sacks make them second in the league, and neither C Ben Jones nor TE Delanie Walker practiced this week. Finally, not that this is something to joke about, but Tannehill lost his father-in-law last week, which meant that he missed Tuesday's practice for the funeral in Texas.
Derrick Henry can't win this game by himself and I think Kyle Allen will rebound from his first truly bad start. The Panthers are the better team and between the trajectories and the home field advantage I think they'll cover with room to spare.
INDIANAPOLIS -1 v. PITTSBURGH

Their last-second field goal necessary to get past Denver last Sunday put the bow on Indy's third win in a row, and their fifth out of the last six. Hard to believe that a division-leading team has a 4-point average margin of victory, but here we are. Uh oh. I feel a cliche coming on. They just find ways to win. Sorry about that.

Pittsburgh is limping. Hell, last Monday's Dolphins game was competitive through three quarters. Guess the highly-anticipated return of Mason Rudolph wasn't quite what it was made out to be. Sunday probably won't go much better, since Rudolph's biggest fan's attention is currently directed elsewhere.
Rudolph, whose passer rating was literally 0.0 after the first quarter of MNF, will have to throw. James Conner is out, as is his backup Benny Snell. That leaves Jaylen Samuel and Trey Edmunds, who have combined for 19 carries all year, as the totality of the rushing offense. So they'll go to the air against a team that notched three sacks last week while holding the not-good-but-better-than-Rudolph to 174 passing yards.
Let the Colts find another way to win. Who cares about the 4-point margin of victory when all we need is two?
TAMPA BAY v. SEATTLE -5

Nailed that Seahawks game too, didn't we? Russell Wilson managed to lump all of his bad play into that nasty game against Baltimore two weeks ago. He was right back to form in the ATL, going 14 of 20 for two touchdowns, no picks, and a 131.7 QBR.

Give me the 6-2 perennial contender currently slotted for a wildcard berth over 2-5 Tampa any day of the week. Seattle's only not-self-inflicted loss came against the Saints in week three, whereas the Bucs haven't won a game since September 29. They've got an appreciable rushing defense wasted on a QB who has a tendency to ruin things for everyone, both on and off the field. Seattle covering five at home should be a cake walk.
GREEN BAY -3.5 v. CHARGERS

In a glass-half-empty world I would not blame you for looking at this game sideways. The line looks off, right? Is this the world's most obvious trap game and I am just too dumb to see it? Always a distinct possibility – especially the me being dumb part – but I don't think that's what is going on here. I think Aaron Rodgers' style of play makes the books and casuals continue to underestimate him. He's not as consistent as Brady, or even Wilson, so his short bursts of absolute genius are counter-weighted with a lot of weird throwaways or three-and-outs where he all but holds up a giant EH FUCK IT banner while he jogs off of the field.
He's still a first-ballot Hall of Famer. He holds 26 NFL career records and five Green Bay team records as well. Sometimes those are an afterthought, but when he takes them from guys with names like Flop Teeterboro and Mud Wisnewski you know those numbers have stood the test of time. This is not a guy the Chargers can hang within four points of these days.

After what seems like a dozen seasons of off season retirement hokey pokey, Philip Rivers may finally be winding this whole thing down. He's 3-5 with a 12/7 split and a 55.6 QBR, behind the pace of 12 of his 15 seasons and his worst since 2012. Last week he edged out a one-point victory against a bad Chicago team with 201 in the air and a TD and a pick to show for it. His receiving corps is a MASH unit, which isn't helping matters either.

L.A. has no home field advantage to speak of and they're about to welcome one of the best teams in the league. If this is a trap, so be it, but I'm going in for two units. Guess we're about to find out.
This should be the part where I beg you to support good sports writing, as if that would have saved Deadspin. However, that wasn't the case. They made money. They had a brand identity. They just wound up in the hands of someone who was made uncomfortable by forward thinking; someone who doesn't know value when they see it. Sort of like CBGBs now that I think about it. Thankfully, Goat knows what you animals like so we're not going anywhere. Whether that's good news or bad depends upon your perspective, but you must admit that I've made you a tidy sum of money recently. Know value when you see it and hopefully I can continue to do the same.

Good luck!