September 25, 1978
Pacific Southwest Airlines Flight 182
San Diego, CA
Fatalities: 144 (7 on ground)
Pre-Mortem One-Liner: "Tower, we're going down. This is PSA. Mom, I love you."
Ruthless Reminders: Oblivious Cessna pilot tunes out and crashes his small plane into an airliner. Just three years earlier, Airport 1975 predicted this exact scenario. Stubbornly, PSA refused to hire Charlton Heston as a pilot, leading to what at the time was the worst air disaster in American history. To date, no crash has produced so chilling a photograph. Sure, except for that 9/11 thing.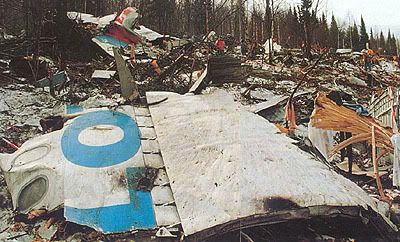 March 23, 1994
Aeroflot Airlines Flight 593
Mezhdurechensk, Russia
Fatalities: 75
Pre-Mortem One-Liner: "Boy, take over. Is okay. Da, da. Nyet! Ny…"
Ruthless Reminders: In behavior so typically Russian as to be a parody of their scoundrel race, the pilot allowed his 15-year-old son to take the controls of a fucking airliner, presumably while he got drunk, took a nap, and ogled flight attendants. It's still unclear. Predictably, the kid unknowingly activated the autopilot, which led to a series of oh-so-Russian blunders. Apparently, it was not just like his black market Nintendo simulator. Fortunately, the disaster was swiftly replaced in the public's imagination by the following week's Aeroflot mishap.
December 7, 1987
Pacific Southwest Airlines Flight 1771
Cayucos, California
Fatalities: 43
Pre-Mortem One-Liner: Gunman – "We have a problem." Pilot – "What kind of problem?" Gunman – "I'm the problem." (shots fired)
Ruthless Reminders: David Burke, a disgruntled ex-employee recently fired for stealing 69 lousy, goddamn dollars, burst into the cockpit, shot the crew, and crashed the plane at over 700 mph. Though cowardly and despicable, Mr. Burke is one of the few real-life madmen who ever died like an 80s Action villain.
October 31, 1999
Egypt Air Flight 990
Atlantic Ocean
Fatalities: 217
Pre-Mortem One-Liner: "I rely on God…I rely on God…I rely on God."
Ruthless Reminders: Gameel Al-Batouti, a suicidal first officer, deliberately crashed the plane into the sea because, according to investigators, he had been reprimanded for "inappropriate behavior" at a NYC hotel. Chalk up another 200+ victims to the Muslim male's inability to deal with an erect penis.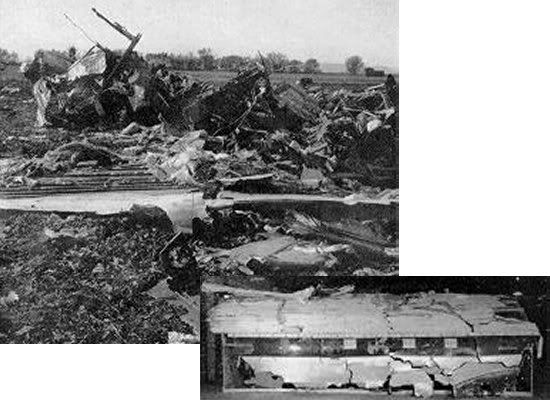 November 1, 1955
United Airlines Flight 629
Longmont, CO
Fatalities: 44
Pre-Mortem One-Liner: "No, ma, this suitcase."
Ruthless Reminders: John Gilbert Graham, unhappy since childhood, blew up the plane to collect insurance money on his mother, who was safely tucked aboard the aircraft. Unfortunately, so were 43 others. Pretty routine Freudianism, made hilarious by Graham's words regarding the innocent passengers who also died: "Everybody pays their way and takes their chances. That's just the way it goes."