WEEK 13 RECORD:
DAN K: 2-1
ESPO: 1-1
DICK: 2-1
OVERALL RECORD:
DAN K: 20-17-2
ESPO: 26-12
DICK: 18-17-1
 
DAN K:
SAINT LOUIS RAMS +6 AT ARIZONA CARDINALS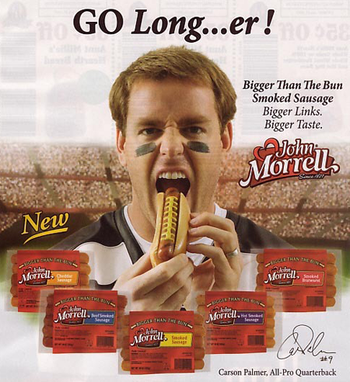 I'm always hating on Carson Palmer but I'll grudgingly admit he's played pretty well in recent weeks. He has Arizona in the hunt for a playoff spot which is worth something, I guess. This week he goes up against the Rams and crappy Kellen Clemens. I didn't know what to make of this game at first because I always wonder when the other shoe is going to drop with Palmer when he turns back into an INT machine. There will be even more pressure on him since it doesn't look like Andre Ellington will play this week either. Lucky for the Cardinals, their defense is good enough to overcome a mediocre to bad game by Palmer, and he still has Larry Fitzgerald and and emerging Michael Floyd to throw to Still, I don't think that the Cards are an average team with a good defense and shouldn't be getting 6 points over another mediocre team with a good defense. I'm going to take the underdog in this one.
THE PICK: RAMS +6

BUFFALO BILLS +2.5 AT TAMPA BAY BUCCANEERS

This is a pretty interesting matchup. You have two promising rookie QBs facing off in a meaningless game. Buffalo's playoff hopes were dashed last week, while Tampa Bay's early season meltdown ensured that they wouldn't be going any further than week 17. We all though Schiano was some kind of overcompensating clown-fraud but to his credit he's managed to right the ship (haha because the team he coaches is named the Buccaneers, get it? I hate myself). Still, both teams seem have enough good young position players that like they could be worth watching in the future once they develop. Even though Glennon played awful against the Panthers, he looks like he could be Tampa's QB of the future. EJ Manual has looked like the rookie he is at times, but showed enough promise that Buffalo should be happy about the decision to draft him. Anyway I think this game comes down to defense. Buffalo has the most sacks in the NFL and a ball-hawking secondary. Darrelle Revis will likely lock down Stevie Johnson, but Buffalo has the running game to make Tampa's poor rush defense (23rd in YPC) pay. EJ Manuel hasn't been good on the road, but I think Buffalo takes this one. Bills cover.
THE PICK: BILLS +2.5
DICK:
CINCINNATI BENGALS -6.5 AT INDIANAPOLIS COLTS


Indy is a drunken rock star that magically avoids getting arrested in the parking lot of a bar with enough cocaine for five people. Cincy is a chick who drinks too much and sporadically takes her birth control. I see them fucking like wild and giving us a game that would make a great Wild Card matchup, but produces a victor that gets absolutely smashed in the division round. Also, it will be really cold with maybe some snow. Also, unpredictable games pay my bookie's mortgage. Which do you think will happen first: an Andy Dalton interception on third down or Coby Fleener running to the wrong spot of the field? Will the Colts spot the Garanimals 24 points then come roaring back to win by three? Can the Bengals two headed monster backfield keep the ball out of Luck's hands? Will Bernard Giovani do another impersonation of Barry Sanders against a wildly inconsistent Colts defense? I don't even know, but my gut and alcohol-soaked brain tell me a couple of things: The Bengals can control the ball and if they minimize Dalton's chances to fuck things up, they win going away. I can easily see Dalton being offered the chance to start hot with the deep ball before letting the Law Firm chew up the clock and Bernard savage overmatched linebackers. The Colts only chance to win is Luck being able to find and shove that horseshoe back up his ass. He won't. Take the guys in the kids' pajamas with the better collection of talent.
THE PICK: BENGALS -6.5

DETROIT LIONS +3 AT PHILADELPHIA EAGLES
So, it's Matt Stafford versus Nick Foles. Last year I would have jumped on Detroit and rode this to a nice little one unit pickup. This year, I'll take the guy with the hottest hand in football and a nice 19-0 touchdown to interception ratio. Also, nice winning streak, Philly. You guys have basically established yourselves as the class of the NFC East which is sort of like claiming the throne as the classiest reality television show in the world. Sure, the Lions probably have a little bit better collection of talent, but their problem is the idiot on the sidelines. Jim Schwartz is the sort of man that makes Jim Harbaugh look like a calm and rational individual. He is also obviously unable to get it through Ndamukong Suh's thick skull that leg whips, clotheslines, and trying to break opponents' necks is a pretty stupid and costly style of play. I've said it before, he has the mind of a child and his mindset is reflected in the Lions inconsistent style of play. I honestly feel that if you swapped Jim Kelly for Swartz that even with Kelly being a rookie head coach, you'd see the Lions with 13 wins and a spot in the NFC Championship Game. So, yeah, I am taking Philly all the way here because I find it very hard to back a club that has to rely on thrilling last second miracles to win games they should win handily.
THE PICK: EAGLES -3

ESPO:
KANSAS CITY CHIEFS -3 AT WASHINGTON R*DSK*NS


Battle of the Native-American-inspired-teams-but-only-one-of-them-is-racist! Well, since the last time I wrote about them, the Chiefs have been exposed as the FUCKING FRAUDS they are. And I don't like saying atodaso, but atodaso! I god damn atodaso! (pat yourself on the back if you get that reference). They've been padding their win column all year playing these garbage teams, and then boom, they're 9-3. But lucky for them, the Redskins are not only a garbage team, but uh, super fucking terrible. There's teams that are just bad because they're not talented enough, there's teams that are bad because they're poorly coached, and there's teams that are bad because there is some toxic ass shit SOMEWHERE in that pool water. And god damn, something is rotten in DC. I know, besides the politicians. At this point, they should just be playing for their draft posit-…. ohhhhhhh. Ohh. That's too bad. Maybe it doesn't pay to package a shitload of picks for one high draft pick? Hi, Atlanta! While KC *probably* doesn't have much to play for, they still kinda do, I mean, a bolt of lightning could hit Peyton Manning and they could maybe still win the AFC West, and I think Andy Reid is a good enough coach to just keep their minds on "win out and let the cards fall where they may," and "don't touch my fucking Oreos you dicks." Justin Houston might not play again, which is pretty unfortunate for a team that I'm sure wants to rush RG3's gimpy ass as much as possible, but they should still be okay. Aside from the legs of Morris and Griffin, I don't see too many ways for the Skins to move the ball that effectively. The Chiefs are too good at man coverage against suspect receiving corps like Washington's, with Garcon being their only legitimate playmaker. I like how Fred Davis bitched all year about why he wasn't playing, then got into a game due to Jordan Reed's injury, and was abjectly terrible. CRY MORE. And Washington's defense is just horribad. If the Chiefs could at least remotely keep up with Denver, they should handle these goobers. It's pretty interesting how Vegas shows them no respect – I don't see them losing, but I guess some silly one point win is not unlikely. But I'm willing to take the field goal here. Bonus prop bet: McCluster runs a punt back.
THE PICK: CHIEFS -3

SAN DIEGO CHARGERS -3 AT NEW YORK GIANTS


The Chargers had a disappointing afternoon last week against the Bengals, who put together another strong performance even after losing two of their best defensive players in Geno Atkins and Leon Hall for the year. It seemed like all of their drives were just dying on the vine, due to Rivers facing a consistent pass rush and being forced to throw too soon into solid defensive coverage. The Chargers have plummeted from a promising start into yet another of the many Jekyll and Hyde teams in the NFL this year – they won a crazy shootout with the Chiefs, but had disappointing performances against the mediocre Fins and bad Redskins. They're still in the running for the last AFC Wild Card spot, which should at least keep them plugging away. Meanwhile, the Giants must know that a berth for them is a pipe dream, but you know that won't stop Coughlin from tryin' to tap that ass every week. He's just a coach who despises losing. And really, they shouldn't be losing as much as they are. They have weapons all over the field, and their pass rush is starting to get their shit together, but it's really just that secondary and the offense leaving plays on the field week after week. These are two flawed teams worthy of their 5-7 records, and because of that I was really unsure of what side to take, but I think this is one where you can ask two questions – which quarterback is playing at the higher level, and where is the game? Right now, I don't think it's arguable that Phil Rivers is playing better than Eli, and the game is in the crushing whirlwind of sound that is San Diego. Oh and I just saw on the MSG crawl that JPP is out. So yeah. Chargers by a TD.
THE PICK: CHARGERS -3
[Ed. Note: Most of the games this week stink except these two so we elected to do two games of the week and two of our own]
GAME OF THE WEEK 1: CAROLINA PANTHERS +3 AT NEW ORLEANS SAINTS

DAN K: Good times. After a slow start to the season, the Panthers caught fire and are playing lights out right now. Cam Newton has been flawless, much to the dismay of elderly racists and puritan sports fans everywhere. The Carolina defense is absolutely stifling and levels any QB it faces. Meanwhile, the Saints defense was exposed in an absolute beatdown by Seattle. A lot of people saw that coming, because New Orleans tends to have a lot of problems when it plays outdoors in less than optimal weather. This won't be an issue this week, as the Saints are back playing in one of the largest monuments to the criminal negligence of George W. Bush. I actually think that as good as Carolina's defense is, Brees can score on it. The problem he had in Seattle was that their secondary just locked down all of his options. I can't count how many perfect Brees passes I saw broken up down field. Carolina's strength is in their pass rush, which Brees will be able to negate by getting rid of the ball quickly and attacking their mediocre secondary. On the other side, Newton should be able to run around and make plays as well, and this could turn into a shootout. Regardless of analysis, my pick was a foregone conclusion the moment I looked at this game. Brees at home, coming off a loss (a situation in which he's 25-14 ATS) is a no-brainer for me. Breesus rolls. Geaux Saints.
THE PICK: SAINTS -3

DICK:Â  This is awesome. We have two GOTW and this one will deliver. In the dome the Saints are a ghat damn juggernaut capable of hanging 50 on the scoreboard. That won't happen because Carolina has quickly morphed into maybe the second best team in football after the Seahawks. They are bruising between the tackles, fly all over the field, and have the best mobile quarterback in football. Did you see that 50 yard run Cam Newton ripped off against Tampa? Have you seen him keep plays alive, make reads, find the right receiver, and make linebackers look like they can't decide if they are going to shit or get off the pot? But, I know the Saints will be frothing at the mouth for this one after getting embarrassed in Seattle, so don't count on Brees getting picked off or folding. Dude's gonna be lighting it up and doing everything he can to spread the ball around to Jimmy Graham and his band of midget receivers. The crowd's gonna be rocking and Rob Ryan is going to be sending waves of blitz packages and weird zones at Newton. It won't matter. Carolina can weather the storm and rely on their running game down the stretch, covers, and makes Seattle nervous.
THE PICK: PANTHERS +3

ESPO:Â  Well holy shit, that was a good ole' fashioned beatdown. The Seahawks got all up on that Darth Vader tip and choked the fucking life out of New Orleans for the whole world to see. You have failed me for the last time, Admiral Brees. He is as clumsy as he is stupid. Bring me Payton and the Ryanwookie, they will all suffer for this outrage. Oh wait, wrong villain. So uh, yeah. The Saints looked like a bunch of slapdicks up there. All juiced up on Crown Royal and performance enhancing drugs, the Legion of Boom almost gave Gruden a heart attack with their impenetrable fortress of pass coverage and secondary blitzes. The Panthers will certainly try to follow that same blueprint, but while they may actually have a better pass rush than Seattle, I don't know that they have the same personnel in the secondary to truly shut down the Saints passing attack. Brees is simply elite, and Payton is a savvy playcaller – they will find ways to extend plays and get guys open. Also I don't think they have anyone that can really cover Jimmy Graham. In fact, the Panthers allow the 12th most catches to tight ends in the league, and they haven't even faced the best tight end in football yet. Brees is just a guy that's impossible to fade at home after he turns in a stinker. Like Brady, he's notorious for being huge in bounce back games – especially in their precious Dome. I think the Panthers put up a very serious fight, but fall just short. The offense just isn't dynamic enough to keep up with the Saints' scoring ability. That being said, I like the Panthers to win in their upcoming rematch.
THE PICK: SAINTS -3

GAME OF THE WEEK 2:Â  SEATTLE SEAHAWKS +2.5 AT SAN FRANCISCO 49ERS

DAN K: Is it possible to be a homer for a team other than the one you root for? I'm totally bro-crushing on the Seahawks lately. Everything about them is awesome. The best cornerback and shit-talker in the NFL, a hard-hitting secondary nicknamed "The Legion of Boom," a running back that absolutely annihilates would be tacklers, a crazy conspiracy theorist coach who actually has a sense of humor..the list goes on. I almost forget that their fans are babies who still think the refs stole their Superbowl almost a decade ago. Anyway, the Seahawks are coming off owning New Orleans as thoroughly as Pete Carroll thinks the lizard people own the governments of the world. San Francisco has been a bit under the radar this year. They went through a rough patch where Kaepernick wasn't playing well but appear to be back on track. This is a tough matchup between two teams with little to no flaws on offense or defense. Seattle destroyed them in the last two meetings, but those games were in Seattle. I think that SF is fired up and looking for revenge for those losses, and as much of a whiny, grandstanding toolshed Harbaugh is, he will do a good job of getting his team fired up for this game. In a matchup between two similar teams, I'm taking the one that's at home. Niners.
THE PICK: 49ERS -3

DICK:Â  That loss against Indy is starting to look like the one time this year that everyone on the Seahawks ate bad take out the night before the game. Seattle is crushing everyone they play this year. They are physically dominant, fast, smart, and capable of winning either a shootout or a blood and guts banger in the trenches. They remind me of the old Steelers teams from the 70s. Sure, their big wins against San Francisco and New Orleans came at home, but I don't think traveling to Candlestick will really change anything. The Niners may feel like they have the Seahawks right where they want them, I think the opposite is true. Sure, Kaepernick has all of his receivers back and the Seahawks defensive backfield is depleted thanks to PED suspensions. But, they have a couple of dinged up offensive linemen and Frank Gore is not healthy. That means having to trust the passing game to win. Sure, I talked a shit ton about the Niners last week, but THIS week and THIS team is the one that will make Kaepernick look ordinary. Really. I know it. I am absolutely certain. Ugh. Maybe the Rams can get the first overall pick when the Dirt Worshippers have to bench RGIII. Anyways, even with the public jumping on the Seahawks as a road dog, I'm not scared off simply because the Seahawks look and feel like the best team in football. That alone is reason enough for me to fade the Niners at home even with all of his weapons returning.
THE PICK: SEAHAWKS +3

ESPO:Â  Well holy shit, that was a good ole' fashioned beatdown. Hey, I can use that opening line twice! The Seahawks have one more major roadblock on their way to a 15 win season, and that's their plucky NFC West rivals to the south, the 49ers. I don't think anyone knows how this game will truly go, but I don't think it will resemble the drubbing that the 49ers received from them early in the season. The Niners seem to have some of their mojo back, with Crabtree looking very solid in his return, finally giving Colin Kraperdick a legitimate target who is not named Vernon. Speaking of which, TJ McDonald certainly took Rafi's advice last week ( http://youtu.be/XHhhNme8t_w?t=5m11s ), eh? I like how the commentators told the children to look away. Nice try. I wonder how many brother-on-brother scraps that week ended with someone's dick getting hyperextended. But hey, it's San Francisco! OH! As for the Seahawks, I mean, what else can you say? Even though they're on the road, I don't know how you poke holes in the Seahawks defense. Plus, the Niners just had to give their fanbase some pointers on how to cheer this weekend. (http://t.co/heCcTEt5SA) Come on! I mean, in all actuality, this is probably a good spot to take the Niners. Seattle traveling on a short week coming off a huge primetime victory against their biggest rival for the #1 seed. Niners hungry for revenge after being humbled last time they met. As my bosom chum and former Pick-Off writer Jaquay would say, this is a perfect situation where you should be taking the Niners. So uh, my unofficial pick is to take the Niners. As for me, I simply want to root for the Seahawks because I love seeing Niners fans get angry, and I hate Harbaugh and Krapdouche, and I can't get enough Beast Mode and Shermanator in my life. The only team I would root against the Seahawks for is my Patriots and maaaybe the Panthers, because they are just so scrappy. Plus I have a decent enough lead over my cohorts in la costra nosa that I feel I can roll the dice and be Riverboat Espo and root for the Hizzawwwks.
THE PICK: SEAHAWKS +3