WEEK 2 RECORD:
DAN K: 2-1
ESPO: 0-3
DICK: 0-3
KEEF: 1-2
SEASON RECORD:
DAN K: 4-2
ESPO: 1-5
DICK: 0-6
KEEF: 4-2
______________
ESPO
SAN FRANCISCO 49ERS -3 AT ARIZONA CARDINALS
A brutal 0-3 week has gotten yours truly off to a truly inauspicious start to the season, not befitting my status as reigning champion. Let's see if we can't right the ship with a 3-0 week, shall we?!



My favorite thing I did last week was break down exactly why the Cards should roll over the hapless Giants, and then flipped to the other side just because the line was so suspicious. SO LET'S DO THE SAME THING AGAIN! Currently 77% of the money is on San Francisco in this matchup, which I'd assume is more of a bet against Drew "Who?" Stanton than anything. As we know, Carson Palmer was a late scratch for that Giants game, dealing with a nerve issue in his shoulder. (sidenote, is Palmer literally Dennis Quaid's character in Any Given Sunday?) And, yeah, Drew Stanton's… not a great quarterback. But do we know how bad he really is? Is he like, BAD bad? Or just not-good bad? [ed note: I read this in Bill Simmons' voice] He's been stuck behind Matt Stafford and Andrew Luck his whole career. He's started 5 career games, came in relief for several others. And he's looked like, yeah, someone you wouldn't necessarily want to be your #1 quarterback. But he's serviceable, and he's also never played in a system as passer-friendly as Bruce Arians' vertical attack. He was finding open receivers all over the field in that Giants game, and made a couple nice throws in tight coverage to Larry Fitzgerald – hey, remember him? He's one of the best wide receivers ever. Sunday he gets a matchup with Niner slot cornerback Jimmie Ward, who got absolutely abused by Brandon Marshall last week, and he'll find no easier sledding here. Andre Ellington is playing great despite his nagging ankle injury, and Arians finds ways to get him out in space and allows him to beat guys one-on-one, similar to how Chip Kelly deploys LeSean McCoy.



Many think this is a big bounce-back spot for the Niners and Colin Krapenslap after epically shitting the bed in the 4th quarter against GUTSY GUNSLINGER (god I wish Gruden was calling that game) Jay Cutler and the Bears. And yeah, there's almost no way they could play as badly as they did in that game – even before they collapsed with 4 turnovers and 4 allowed touchdowns, they should have been able to easily blow the game open in the first half, but they couldn't due to a myriad of miscues and an UNHOLY amount of penalties. Some of these penalties were ticky-tack, but a lot of them are just a reflection of what the Niners depleted defense is being asked to do. Tramaine Brock is hurt and is probably their most capable CB. The linebackers are struggling in coverage. Eric Reid is a stud and that's about it. Brandon Marshall and Alshon Jeffery were both clearly gimped up last week, and still found ways to get open and get balls. Michael Floyd, Larry Fitzgerald, and John Brown should be able to do the same.



As for the Niner offense, who knows. It's at its best when it's being unsexy, and simply running and setting up play actions. But then OC Greg Roman always has to get cute, throwing too much, basically getting away from what was working, and it starts falling apart. Add in Kopperdop's overenthusiasm about getting out of the pocket and running, you get a lot of stalled drives and a lot of exposing your QB to hits. The Cardinals depleted linebacker corps isn't exactly the most fleet of foot, so expect Kap to be running to the sidelines for 4 yard gains a lot in this game. Will he be able to find Crabtree under Pat Peterson's blanket coverage? Will Boldin be able to outmuscle Antonio Cromartie? Maybe. But I'm not willing to lay points on the Niners ability to do this on the road. I'm wondering what this line would be if Palmer was going to play. I'd say it would probably be AZ -1 or something, probably evening out to a pick 'em. But I'm happily taking the Cards getting a field goal in the RED SEA. I'm feeling a push at worst, and I like the ability to cover on a 24-23 Niner win.
THE PICK: CARDINALS +3
 
PITTSBURGH STEELERS +3 AT CAROLINA PANTHERS

First of all, how is this the Sunday night game over the Seattle/Denver Super Bowl rematch!? It's not even a Conference matchup! And the Steelers looked like crap in primetime last week! But I digress.



I need to take a moment in this space to pat myself on the back for pointing out ALL OFFSEASON what apparently every talking head in the NFL universe only realized when they watched the Panthers play – the sky-is-falling turnover of the Panthers receiving corps was total horseshit. I can't understand how EVERYBODY was pointing to it as evidence of the Panthers' supposedly assured regression. "Their starting wideouts are a maybe-stud rookie, Jerricho Cotchery and Jason Avant!" YES, AND BEFORE THAT IT WAS STEVE SMITH, BRANDON LAFELL AND TED GINN JR.! WHAT IS THE FUCKING DIFFERENCE? If anything, Avant and Cotchery are MORE reliable as receivers than Butterfingers LaFell and Ginn, who is basically less-amazing Devin Hester (very good at returning kicks and sometimes okay at being a wide receiver). Cotchery is a savvy vet who is sure-handed, and Jason Avant is a perfectly adequate #3. Kelvin Benjamin has been called "raw" so many times that it's starting to lose meaning, but, yeah, he is super-talented and sometimes drops and misses blocking assignments and does other things that you'd expect rookie wideouts to be kinda not good at doing. But again, this Panther receiving corps was NEVER GOOD. Steve Smith is Steve Smith, but if he was not Steve Smith, he would just be an above average receiver. Does that make sense? Greg Olsen had been the most reliable target in this passing game, and guess what, he's still there being a reliable passing target. But now every talking head is like "HEY, THESE RECEIVERS AIN'T BAD!" You couldn't come to that realization beforehand, with like, the most rudimentary analysis? This is an offense based around a committee of running backs and CAM NEWTON who is the best rushing quarterback in the NFL, bar none. I don't think he often gets the credit he deserves, because of… I don't know, his attitude? Because of his shit-eating grin? I mean yeah, his grin is borderline infuriating if you don't really like him. But the dude is amazing, and keeps getting better.



ONTO THE GAME! The Steelers didn't look good against Baltimore last week on Thursday Night Football, only being able to muster up 2 field goals. The numbers don't look too bad at first glance  – they ran for 5.5 YPC, threw for 5.2 YPP, with only 1 pick (late in the game on a nice play by Ngata), were 6 for 12 on 3rd down.. 301 total yards, out-possessed by only 5 minutes… but they just couldn't get down the field, and the two fumbles were huge (one by usually reliable Heath Miller, and one by rookie WR Justin Brown on his first play after replacing Antonio Brown) There was a lot of annoying dink-and-dunk playcalling by much-maligned offensive coordinator Todd Haley, it seemed like every drive they were running a reverse or an end-around or some other tricky bullshit that sometimes works but just isn't a viable method of moving the ball consistently. Le'Veon Bell made plays every time he touched the rock, racking up 107 total yards on 16 touches, but again, it just wasn't enough. Elvis Dumervil was all over the Pittsburgh backfield, accounting for 2 sacks and 2 tackles for a loss, again raising the question of how Denver could lose this guy to a fucking fax machine error.



So now they head to Carolina for what may be an even tougher defensive matchup. Luke Kuechly continues to look better and better, and the defense seemed to barely even miss a beat without Greg Hardy throwing offensive linemen onto beds of guns. Mario Addison was an undrafted free agent who's been bouncing around the waiver wire since 2011, found out basically at gametime that he was going to be replacing Greg Hardy on the left end, and ended up chalking 2 and half sacks! What?! Come on! What's DC Sean McDermott doing to these guys? Ben Roethlisberger has long been the victim of being chased around the backfield and refusing to go down after his pocket collapses in front of him… and… it's been a pretty long time since he's squared off with a front 7 as fearsome as this Panthers unit. I'm actually quite interested to see how this goes, as the Steelers and Panthers haven't faced off since 2010, when neither team even resembled how they look today. The Steelers offense has not been the worst, but certainly not the best, and don't seem to have rectified their problem last year of not forcing turnovers. This figures to be a smash mouth game, as the Carolina offense certainly can't be described as "explosive", and while I do fear some kind of 17-16 slobberknocker, I feel pretty comfortable laying the field goal at home.


THE PICK: PANTHERS -3
KANSAS CITY CHIEFS +4 AT MIAMI DOLPHINS

A familiar theme so far here – the Fins burned me last week, and I'm going right back to the well! I'm actually a little miffed at myself for backing the Fins on the road last week, because I think closer examination than "Miami beat NE soundly and Buffalo got a little lucky in beating Chicago" would have born out that Buffalo probably had the edge in that game. One of my most basic rules of thumb in betting NFL games is that, all things being equal, the team that runs the ball and stops the run better generally wins the game. Now, of course, all things are not equal. Quarterback disparity is enough to topple that (for example, I'd take a healthy Rodgers with little running game over a healthy Jake Delhomme with a superlative running game) and there's no taking into consideration mistakes and penalties. But the Bills have been both running the ball, and stopping the run, very effectively. And they were at home. And the Fins ran VERY well against the Pats, but it seems safe to say that was better than their average, in large part because Vince Wilfork was clearly not even at 75%.



Which brings us to the Chiefs, who do almost nothing well! Alex Smith ranks last in the league in passer rating. Good thing he has Jamaal Charles, who… I d-… oh, wait… HAS AN ANKLE SPRAIN. He's practicing and shit, and Doctor Andy Reid doesn't think it's too serious, but I'd bet dollars to donuts that this mostly a smokescreen and he will either be out or very limited. Knile Davis is a solid backup, but he's behind a truly dismal offensive line with a quarterback who struggles in keeping defenses honest by stretching out the field. The Dolphins also get back solid run-stopping middle linebacker Koa Misi, who they were missing in Buffalo. Oh, and that Dolphins front 4 is going to feast – FEAST! on this Chiefs offensive line. Of this I am certain. Miami has an advantage at basically every side of the line.



The Dolphins offense is missing Knowshon Moreno, but that might not matter. The Chiefs are yielding passing yards and TDs by the bucketful. However, keeping Tannehill upright will again be critical, with Justin Houston and Tamba Hali (the only guy to register a sack last week against PeyPey) both coming off the edge being one of KC's few aces in the hole. Mike Wallace's usage in OC Bill Lazor's scheme has been extremely encouraging – he's getting him involved all over the field and oh my god, DID YOU SEE his touchdown catch last week?! The guy's balling at his highest level since his Steeler glory days, and he should have a field day against cornerbacks Marcus Cooper and Sean Smith. I see Miami taking this one by a TD.
THE PICK: DOLPHINS -4
 
DAN K
DALLAS COWBOYS +1 AT ST LOUIS RAMS
[Half-hearted 'yee haw'] Oh boy, a Cowboys/Rams game. While I do like to revel in the Cowboys' misfortune, I actually feel bad for Tony Romo. He does have this reputation as a choker and hasn't been playing well at all this year, but I think playing for America's Team has absolutely knockout gamed him psychologically. He just doesn't look like he wants to be there, it shows on his face. If I was Jerry Jones, first I'd buy a solid gold toilet but then I'd trade Romo. Romo has a lot of talent and a few years left in the tank, but he won't get it done in Dallas. If he can't do anything with players like Dez Bryant and Demarco Murray, he won't be able to ever do it. Three straight 8-8 seasons! Time to cut bait, both teams will be better off as a result. Of course, the Cowboys story of the offseason is the defense. It's bad, maybe worse than ISIS. I know they played well against Tennessee last week but trust me, it sucks. This team isn't going anywhere. Who cares though, we just want to gamble on them.
Like I said last week, the Rams aren't a bad team. I bet on them even after finding out that they were starting former undrafted rookie Austin Davis after Shaun Hill didn't recover from injury in time. They have a good defense, even without Chris Long, although it was gashed by Bobby Rainey last week. Considering that Demarco Murray ran against the Rams for 253 and 175 yards in their last 2 contests, it could be a long day. The Rams QB situation is still up in the air until there's an update on Hill's recovery status. It doesn't really matter, because Davis looks like a passable QB so he'll be fine if he has to play.
Now, who to pick? While I did like the Rams last week, they were getting 6 points to a team that was about equal to a bit worse, and that's basically an auto-bet for me. I don't really them at all as a favorite against the Cowboys. Even with the suspect Cowboys defense, I think that they can score at will on the Rams if the running game clicks. I gotta take Dallas here.
 
THE PICK: COWBOYS +1
BALTIMORE RAVENS -1.5 AT CLEVELAND BROWNS
Are the Browns…not bad? We knew going into the season that their defense was for real, and we got to see that in action last week as they upset the heavily favored New Orleans Saints, holding Drew Brees to 237 passing yards while pick-sixing him and sacking him twice. Now they face a substantially less explosive Ravens team, albeit one whose running game appears to have improved with the loss of Ray Rice. The thing that may have surprised many though (not me, I know everything about football) was how well Brian Hoyer played at QB for the Browns. He didn't make mistakes and marched the team down the field to put them into position for the winning field goal with 13 seconds left. They should have impressive TE Jordan Cameron back from injury, though Hoyer seemed to do fine with the people they have at the position now. The Browns running game is what will make the difference here. Rookie running backs Terrance Williams and Isaiah Crowell seem to show the makings of a great 1-2 punch and they should be able to run on Baltimore, based on how well Le'Veon Bell of the Steelers did last week (really, the only part of the Steeler offense that could get anything done). Look for a similar run-heavy gameplan with Hoyer making high percentage throws.
Back to that Browns defense. I think that their excellent secondary and pass rush will be able to keep Joe Flacco in check through the air like they did Brees and his receivers – with the exception of Jimmy Graham – last week. Bernard Pierce and Justin Forsett are a solid tandem at running back but nothing special, though they should be able to run on the Browns. That said, I'm pretty unreservedly leaning Browns in this one. They have something in Hoyer and that running game, and the team seems to be buying in to the coaching staff telling them that they don't HAVE to suck just because they're the Browns. Cleveland covers here and I think there's a good chance they win outright.

THE PICK: BROWNS +1.5
CHICAGO BEARS +3 AT NY JETS
This is kind of a weird matchup. I dunno why, I just can't remember ever seeing these two teams play each other before. The Jets have been a fun team to watch this year. Geno Smith appears to be coming into his own, Chris Ivory is a solid running back and their defensive line is beastly. They really deserved to win the game against the Packers last week when Smith threw a tying TD in the final minutes that was taken away because their offensive coordinator called a time-out before the play. Now, I know they blew an 18 point lead, I know this, but Aaron Rodgers basically willed Green Bay back into the game. They were able to score on the Pack and will likely be able to do the same against the Bears, whose defense is not good (I know they made things difficult for Colin Kaepernick last week, but he decided to forget how to pass the ball for some reason).
Since the Jets D-line will likely shut down Matt Forte, Cutler will have to rely on his arm. He has the receivers to be able do so and the Jets have deficiencies in the secondary. Maybe it won't matter if their pass rush can get to Cutler and rattle him, but if he gets in a rhythm, NY really won't be able to handle his two giant receivers and it could get ugly.
This line opened as a pickem and I'd really rather have taken it at that. I do like the Jets in this game – most of the public is on the Bears and fading them on an underdog is usually a good idea. I really like the matchup of the Jets D-Line on the Bears O-Line and I think if NY gets the running game going, Smith won't have to do too much. Taking the Jets on this one.

THE PICK: JETS -3

 
DICK
GREEN BAY PACKERS +2.5 AT DETROIT LIONS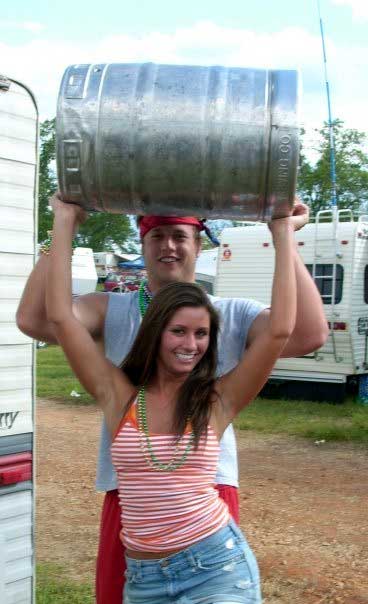 Is it just me or do the Packers look like a little like a pretender? I thought they would come into the year like gang busters and ride Eddie Lacey while Rodgers could pick his spots on the field. But hey, who would ever predict that a top flight running back would sustain a concussion or that the Packers' defense would still be doing their ole' act against the run? Listen, no one is going to confuse anyone on the Jets of being able to truck stick defenders like Beast Mode can, but they did run the ball 37 times for 146 yards trying to squeeze the clock, so I find it hard to believe that Green Bay is going to magically solve their run defense issues anytime soon. As a side note, the Pack are 31st against the run and Detroit's rushing offense is 28th. So, flip a coin and see how that matchup turns out. Also, the Packers were a retarded time out by Marty Mornhinweg  away from being pushed to overtime and maybe, just maybe starting the season 0-2. Green Bay's 0-2 against the spread, the Lions just got embarrassed in Carolina after their blowout win against the Giants, and this one's in the dome in Detroit so you would assume Detroit would be fired up to prove they are not some up and down, here one week, absent the next paper lion. Doesn't inspire a lot of confidence does it? Well, here's a fact or two to perk you up: Aaron Rodgers is 9-1 for his career against Detroit and that one loss happened because he missed the second half of the game with a concussion. As for the rest of the NFC Central he's 17-7. The lines also shifted a little since it opened from when it was the Pack at -1, so if that's an indicator for you, then have at it. Now, here's a fact to bring you down on Green Bay: Their defensive front line sucks. They are 31st against the run because hey get pushed around. If Detroit can control the line of scrimmage they can keep the ball out of Rodgers' hands, but can you see Detroit playing a conservative game that actually exploits their opponents' weaknesses or will they try to air it out and give Megatron the ball instead of letting their run game dictate the pace? I like those career numbers Rodgers has against Detroit no matter where they play, so unless Suh breaks him in half I see the Pack taking this thing down the stretch because until Detroit proves that they can actually exploit a team's weaknesses I have no confidence in them.
THE PICK: PACKERS +2.5
SAN DIEGO CHARGERS +2 AT BUFFALO BILLS


The only thing that gives me pause is that the Chargers are traveling east and playing an early morning game. That shit counts. It doesn't hurt that this is the same team that shit the bed in Arizona in week one. I'd like to think that Seattle was due for a down game and that the weather had something to do with their sluggish performance, but the fact is that San Diego was pumped up and played a perfect game. Sure, they are without Ryan Matthews, but they still have Phillip Rivers who's putting up Hall of Fame-type numbers over the last couple of years. The general consensus around our little campfire is that San Diego is no joke, just inconsistent. We also all kind of have a hard on for Buffalo. The only problem is that Buffalo still doesn't have a top-flight quarterback. If this was in San Diego and the Chargers were getting points, I wouldn't hesitate. I'm not going to let a pesky thing like jet lag change my mind about that. No, sir. Not at all. I can't hear you because I have my fingers plugging my ears and I am deaf as fuck.
THE PICK: CHARGERS +2


TENNESSEE TITANS +6.5 AT CINCINNATI BENGALS

You're kidding, right? Listen, it's not like the Bengals are guaranteed a playoff spot yet, but have you seen how they have been playing? They gutted out a win against a game club in Baltimore and thoroughly trounced Atlanta. But it's not really who they beat that impresses me, it's their game plans. They have been balancing out their attack, trusting their defense, and have minimized their mistakes. They have the fourth-best offense in football even with A.J. Green out with an injury, Andy Dalton is doing a pretty decent job of not turning the ball over (I know, I know, that's a lot different than attacking defenses and winning games outright a-la Brady et al), and they are magically 2-0 against the spread. The world has been turned upside down. Tennessee's win against KC is looking more like KC sucking than it is Tennessee being any good, so I'll just chalk that one up to Andy Reid being exposed as one of the worst clock managers in football. Also, fat. Also, just not a good team. Firecrotch keeps the hot streak going for at least another week before they travel to Foxboro for a reality check with Brady and Company.
KEEF

SAN DIEGO CHARGERS +2.5 AT BUFFALO BILLS
Well, my hopes of going 48-0 based on total ignorance and just becoming an increasingly obnoxious braggart about it each week were dashed last Sunday when I went 1-2, but my 3-0 streak was fun while it lasted.  I asked Dick, Espo and Dan if the Chargers underdogged against the Bills wasn't an oddly good pick and they raised many legitimate arguments against it—West Coast teams typically perform poorly in early games on the East Coast, Buffalo is a better team than they were when I last paid attention to them by playing Madden 98 for Super Nintendo, etc—but I am still going to pick San Diego just to be an asshole.  Dan mentioned his aversion to betting either side of a game involving the Chargers as he's been burned by them repeatedly in the past, but I am gleefully picking them this game with the naive optimism of an H.H. Holmes victim.  Look, didn't San Diego come within a touchdown of beating the Super Bowl-favorite Broncos in the second round of the playoffs last year?  The Bills are cursed to an eternity of playoff absence, I suspect in large part due to their proximity to the force field of suck created by the Buffalo Sabres.
THE PICK: CHARGERS +2.5
OAKLAND RAIDERS +14 AT NEW ENGLAND PATRIOTS
Alright, this pick is my sports betting career in a nutshell.  You'd be hard-pressed to find a reason to assume the Raiders will not be utterly destroyed by New England.  Even I know the Raiders are terrible, and what little football knowledge I have was gleaned by having a couple games play in the background while judgmentally scrolling through people's Facebook statuses on my laptop.  But if I have learned anything while trying to make sense of these lines Las Vegas spits out every day it's that sports are governed in large part by chaos, the same factor that happens to govern our entire Hellhole of a universe.  The cosmos is indifferent to all things, least of all your precious two-touchdown Sunday favorites, and I know the Patriots are considered a lock by experts throughout the internet, but I also know my record of 4-2 towers over that of many of those same experts, and until I discontinue to enjoy this success, I refuse to learn a single goddamn thing about what I am talking about.  Lastly, before you discount me as some raving buffoon, which you should, consider this nugget I picked up from the interweb: New England is 3-11 its last 14 games as a 14-point-or-more favorite.
*Drops microphone*
*Wonders why he was holding a microphone while typing NFL picks on his computer*
THE PICK: RAIDERS +14
 
GAME OF THE WEEK: DENVER BRONCOS +4.5 AT SEATTLE SEAHAWKS

ESPO:

Ahh, returning to the scene of the crime. Well, not really, as that would require this game to be played in some stinky New Jersey swamp, but still. We all remember the delightful beatdown that the Seahawks laid down on the Broncos last year, but I guarantee no one remembers it more than Peyton Manning. I'm not going to go too in-depth on this game, because I'm not sure what there is to really talk about. These teams are both pretty much the same, with a few additions and subtractions. Denver will have Welker back (though he might suffer another concussion from the noise at CenturyLink alone), added Emmanuel Sanders, Demarcus Ware, and Aqib Talib, bid adieu to Rodgers-Cromartie and Moreno, and so on. The single biggest advantage they should have over the Super Bowl is having All-Pro tackle Ryan Clady healthy, which should help all facets of the Denver offense.
Seattle again has a healthy Percy Harvin, and some departures on defense and Golden Tate, but yeah, basically the same team. On a neutral field, I'd say Denver takes this game. The 12th Man is obviously the X-factor. It wasn't even a thing in the SB, and they still got drubbed. For a quarterback as audible-reliant as Peyton, it's gotta be a factor. But obviously they know it's going to happen and can plan for it. Basically I think Denver covers. Seattle by a FG. I think Denver has more on the line – while Seattle obviously wants to show that they can punk out Denver twice in a row, the desire to avenge a beatdown has gotta be greater than the desire to execute a second beatdown. I think the Denver defense should be able to get after the Seattle O a little bit more, but the most important thing is that Denver has to sustain drives to keep the ball out of Seattle's hands as much as possible – if you haven't looked at the box score of last week's Chargers/Hawks game, the time of possession disparity was STRIKING – 42:15 to 17:45 in favor of SD. Sustaining drives means running the ball well, and running the ball means Montee Ball has to play mostly mistake-free football, which is not something I'm super excited about hanging my hat on, but I'm willing to take the points in this one.
THE PICK: DENVER +4.5
DAN K: I usually write all my picks on Wednesday so I don't feel bad about harassing the other dudes into sending me theirs, but I'm doing this particular one at the last minute because I was agonizing over it all week. Denver pulled out a closer than expected win against a bad KC team and Seattle unexpectedly dropped one to the Chargers. Denver didn't take their Super Bowl curbstomping last season lightly and added a bunch of pieces on defense that are actually contributing, like Aqib Talub and Demarco Murray. They also added Emmanuel Sanders in free agency and from seeing him with the Steelers, it's pretty obvious he's the perfect type of receiver for Manning. They also get Wes Welker back from his "drink a gallon of molly water and stare in awe at horse dicks" odyssey but it's not sure that he'll contribute right away after coming back from injury.
Honestly I still think that Seattle is the better team even after the loss. They were playing in a fucking sauna down there and maaaaaybe got a little complacent, though I'm not sure I buy that. Pete Carroll is a good coach regardless of his belief that Osama Bin Laden used to be a CIA agent named Tim Osman and would have had them ready. The thing is though, you don't often get to take a HOF QB on a powerhouse team AND a 4.5 point cushion. So I gotta take the Broncos in this one. Kicking myself for not taking this when it was 5 earlier in the week. Anyway, Broncos.
 
THE PICK: BRONCOS +4.5
DICK: Pfffft, even great teams have an off week. Five points doesn't phase me even though it should because it's not like Denver is an also-ran. They are arguably the best team in the AFC, but I don't really see how they have improved. It's possible that not having Welker on the field kept them from covering the spread the last couple of weeks, but their defense is kind of mediocre. Having to rely on late game theatrics and big plays isn't a great strategy for winning throughout the year. Oh yeah, Denver's ranked 26th overall on defense, so even with all their free agent acquisitions it's not like they are exactly better than they were last year. Maybe Manning goes off and finds a way to decipher Seattle's defense, but as has been discussed before you need to have a big arm and a deep ball (like Phillip Rivers) which he just doesn't have anymore. Can you see Manning being able to get balls up and over the top of Seattle's defense or more short and intermediate timing passes? Sorry, but Denver's got their work cut out for them and Seattle's coming off an embarrassing loss where San Diego talked a ton of shit after the game. As one of Bill Simmons' readers mentioned it might have been a shrewd move on the part of the Chargers to fire up Seattle going into the Denver game. I'm not much of a conspiracy guy, but that shit actually sounds plausible.


THE PICK: SEAHAWKS -4.5
KEEF: Look, I obviously have classically conditioned myself not to be able to pick favorites so I will give you three guesses as to which team I'm picking for this game.  But you should also listen to a couple flippant reasons I have for picking them.  We all know the outcome of the last meetup between these teams, but who honestly could say they saw it coming?  I don't think the blowout we witnessed would be repeated very often if you were to play out 100 rematches.  And I know Seattle's stadium is really loud, like, specifically designed to be loud, like the bleachers were made by welding together a bunch of megaphones or something, and that this has traditionally fucked with visiting teams thus giving the Seahawks the biggest home advantage in the league.  And I know a big part of Peyton Manning's performance relies on him being able to yell stuff, mainly "Omaha".  But I feel like if you were on Peyton Manning's team, even if the crowd was drowning him out, you could pretty safely assume he was yelling Omaha.  Listen, I refuse to believe I know that much less than your average schmoe around whom the entire conception of these betting lines is based, and your average schmoe these days seems to love attributing a kind of invincibility to the Seahawks.  Well, I am here to tell you they are vincible, being one of the great countercultural societal voices of our time. THE PICK: DENVER +4.5