I love Christmas Movies and there are few that actually make me cry. There are tears of joy, tears of grief, and tears from the sheer excellence of an event that you witness. A Midnight Clear was all of these and more. I want to give a special thanks to one of our biggest fans and critics, Damon Apelt for bringing this wonderful film to my attention.
A Midnight Clear is a movie about a minor incident at the grueling end of the world's most terrible war. This was during The Battle of the Bulge, where the German Army was on its heels, but still extremely dangerous. This is like no war movie you've ever seen and I'm going out of my way to not reveal any spoilers at all. There was a squad of young, shell-shocked soldiers sent on a mission near the German front. They were to bivouac at an abandoned French farmhouse. They were sent on this mission by Major Griffin (John McGinley), who was a bigger asshole than either Captain Black or Colonel Cathcart in Catch-22.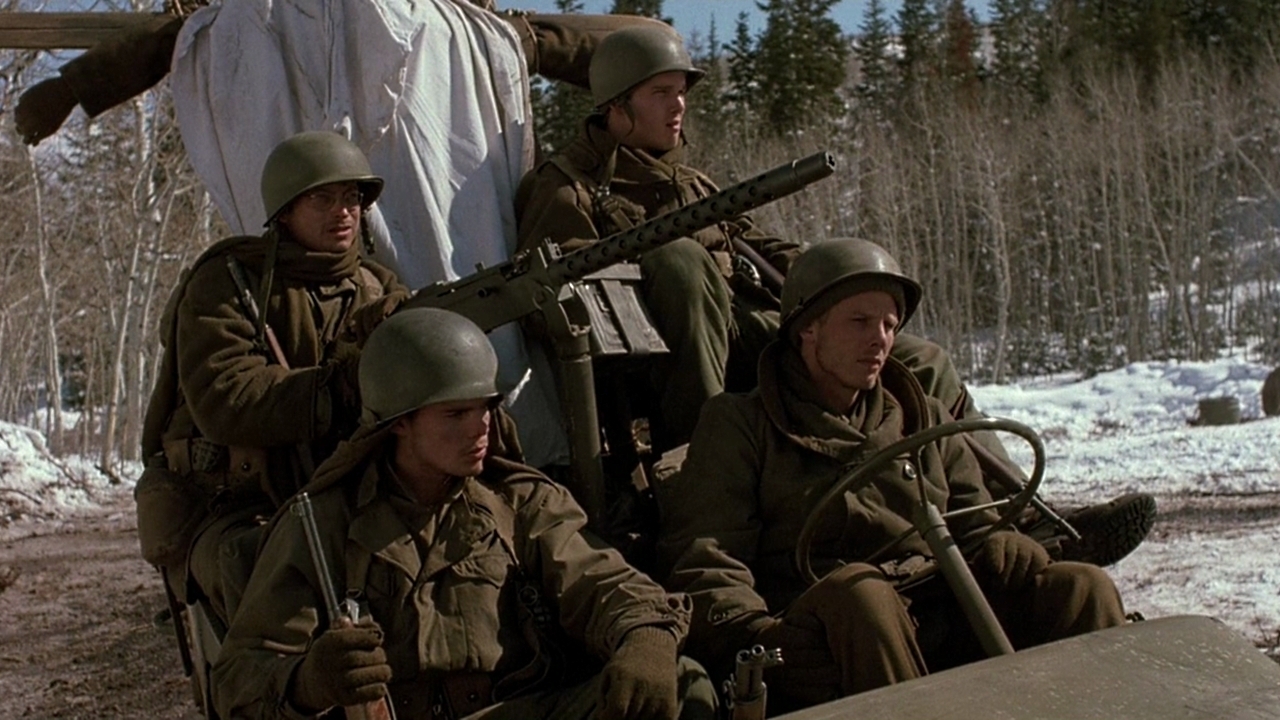 This is not a typical war movie with tons of action. Oh, there is action all right, but this movie is all about acting, a brilliant script, and stunning cinematography. If ever there was a movie that made you care deeply about the characters, this is the one. The acting was devastating as Ethan Hawke and Gary Sinise were brilliant in their roles. There was no John Wayne hero, driving into the sunset for a happy ending with this movie. You will just have to watch it to see for yourself.
A Midnight Clear can be watched free on Prime Video or IMDB TV. For those of you who love great acting, dialogue and competent film-making, this movie will hit the mark for you. Again, it is neither a war movie or a Christmas movie in the traditional sense. It is a heart-wrenching account of the impact of a brutal war.
10.0/10.0 With The Goatesians Rating of One Of The Best War/Christmas Movies Ever Made.
"It's thanks to Griffin and his military mortuary skills that I've made my recent headlong leap to three stripes. We lost half our squad, attempting one of his map-inspired, ill-conceived recon patrols. When I say 'lost', I mean 'killed'. Nobody in the army ever admits that someone on our side is killed. They're either lost, like Christopher Robin… hit, as in a batter hit by a pitched ball… or they get 'it' like in hide-and-go-seek. Or maybe they 'get it', as with an ambiguous joke." -Will Knott (Ethan Hawke)