Portrait of a Lady on Fire is a French film written and directed by Celine Scaimma. If ever a movie exhibits the concept of every frame being a painting, this is the one. After seeing Call Me By Your Name, I never thought that I would see a love story as touching and mesmerizing, but this movie has surpassed that bar. After a slow start, 2019 has turned out to be a year that has produced some of the best movies of the past decade.
The story was set in 1770 as the young daughter of a French Countess refuses to sit for a portrait in her home. Heloise was slated to be married to a Milanese man who she had never met. Arranged marriages were very common then, but she was quite unhappy with the arrangement, and uncooperative with anyone who wanted to paint her portrait. The portrait promised to Heloise's betrothed, was essential…It was "sealing the deal" of the marriage. Because of the reluctance of Heloise, Marianne was charged as an artist, to do the portrait without any posing, only from observation.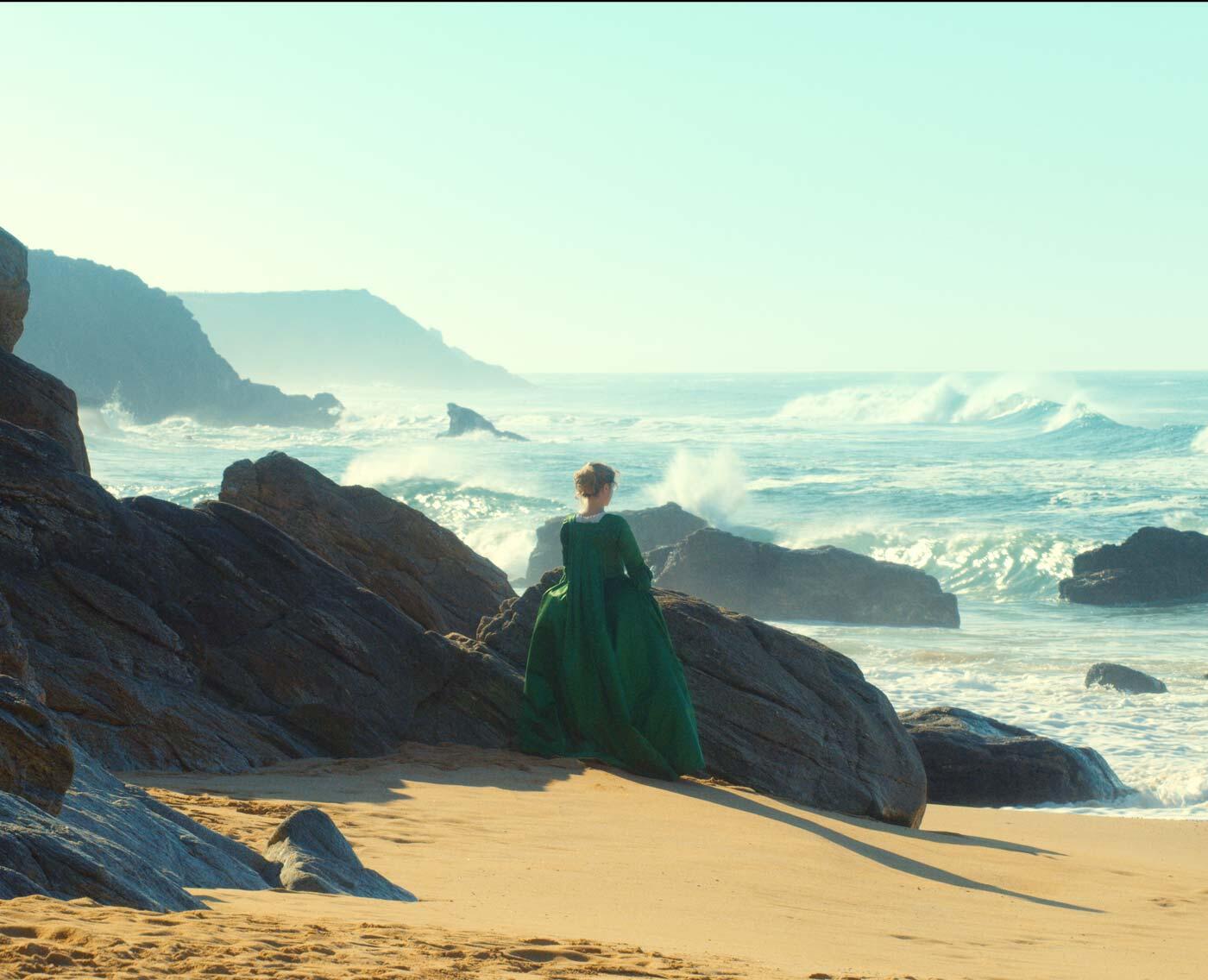 Marianne was presented as to be just Heloise's companion for walking, but this casual relationship slowly ignited into something much deeper. This brilliant movie involved the lives and interactions of 4 women and absolutely no men. It is a slow burn of a plot with the simple interaction of primarily two women, with virtually no musical score, but with cinematography that will take your breath away. Portrait of a Lady on Fire builds and builds, and never loses its steam or authenticity. The ending will linger in your consciousness forever, but in a strangely satisfying way.
I would not dream of spoiling anything in this movie, so I will just try to stick to my gushing accolades. With piercing gazes, oblique glances and brief, but devastating verbal interchanges, the two women kindle an incubating affection and relationship. It is not until well into the second half of the movie that we see the first kiss of love between these two gorgeous women. There are no gimmicks, no gratuitous drama, little nudity or passionate love scenes. What we do have is beautiful cinematography of the rocks and the sea, the flickering lighting of candles and fireplaces, with the majesty of womanly grace and perfect composition.
Portrait Of A Lady On Fire is a visual masterpiece and story-telling at its best, mostly in silence. The acting was superb, with no great reveals, and both women slowly unfolding their thoughts and emotions. Their brief time together was fleeting, but never seemed to be forced to fruition or rushed. This movie was as tender and earnest as anything I have ever had the pleasure of watching on the screen. The parallel story of Sophie (Luana Bajrami) is so seamlessly woven into the plot that it is accepted by the audience without hesitation. The resolution of her dilemma was impossibly beautiful, in spite of the grimness of its nature. You will just have to see this scene to believe it.
Portrait of a Lady on Fire is just a drop-dead gorgeous movie on every level possible. Not only are the actresses beautiful, but every frame of the movie is literally bursting with color. This was a near perfect effort by Celine Sciamma, who wrote and directed this masterpiece. The heart-breaking story is so well presented, that even though we care deeply about its characters, we are not shattered with grief over the exquisite irony of what is actually happening.
Being a French film with sub-titles, this movie faces all the usual headwinds of American apathy and limited releases. I was fortunate enough to see an early screening, but this movie will not be released to general audiences until the middle of February. There are movies like The Favourite, with powerful women, and other magnificent love stores like Call Me By Your Name, but I have never seen anything quite as good a A Portrait of a Lady on Fire. Every frame is a masterpiece painting, and every line is precious.
10.0+/10.0 with the Goatesians Rating of One of the Best Movies you will ever see.