This version of A Christmas Carol will wind up this season of Christmas Movie Reviews, and what a season it has been! Classified as at 3 part TV mini-series, this variant is a 3 hour long movie that is available from FX, Xfinity and several other streaming services like Hulu, Fubo and Sling. This one is worth seeking out. More about this later.
Anyone who follows my reviews in even a cursory fashion will know that I love the Dicken's classic, A Christmas Carol. I have watched and reviewed most all of the relevant versions, with the possible exception of some of the Hallmark dreck. I have enjoyed most renditions and anticipated this one, but nothing in the trailers or my imagination prepared me for the devastating excellence of this FX edition.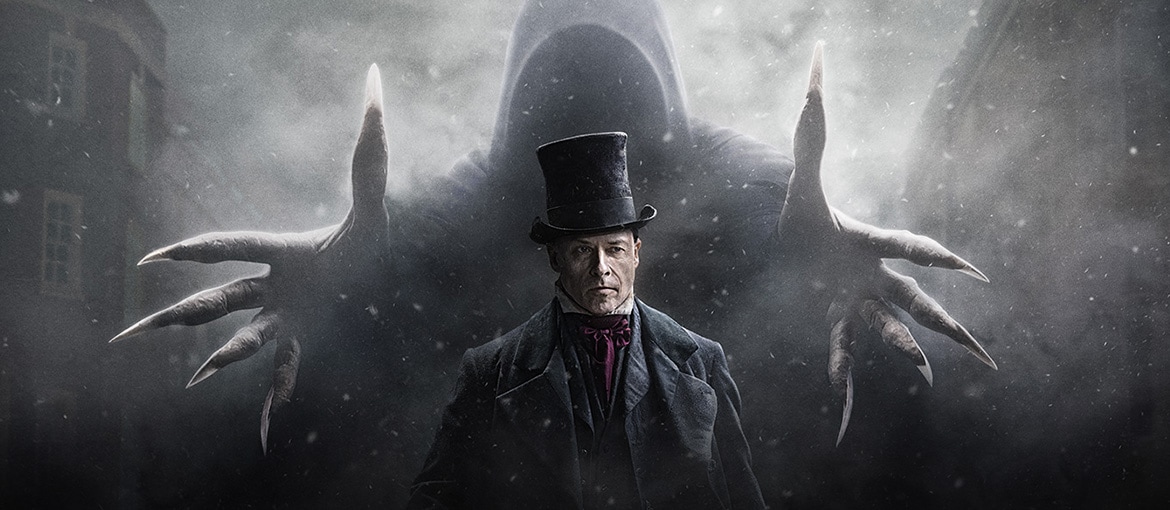 I'm going to get the negative out of the way first. There were many reviews that complained about the references to sex, the profanity, and the fact that this version strayed off the story line path of the original Charles Dicken's work. Some even whined about Steven Graham's accent. To this I say, "Bah-Humbug!" What the FX version did is burn the original story to the ground, and rebuild it into a much greater and moving story of my favorite Christmas movie classic.
I'm not going to hold back any longer. This FX near-masterpiece was beyond wonderful, and what they did with this iconic story just blew my mind. I am going to keep spoilers to a minimum, so read with confidence as I take you on a wonderful journey through what may be the best A Christmas Carol ever.
This is not your grandmother's A Christmas Carol. Sure, most of the original characters and story line remain intact, but the writers and director took full advantage of the 3 hour run-time to develop the story and the characters like never before. This film was released on Dec. 19th and I have already watched it 3 times. That's right, 9 hours of viewing, and it held my attention for every single minute. This will undoubtedly be a long review, because I have a lot to say about this one and its characters.
Ebeneezer Scrooge: I wrote my first review of A Christmas Carol almost 15 years ago. I have consistently been a defender and supporter of Scrooge's business practices. His mistreatment and the shameless coercion by Spirits and well-meaning clerks and relatives was a disgrace. Not in this version! Scrooge was played magnificently by Guy Pearce of L.A. Confidential and Memento fame. For almost 3 hours, we view Scrooge as a sadistic sociopath with OCD. Even his horrific and abusive childhood cannot begin to excuse his behavior in this film. The character development was outright astonishing. We get to see exactly why Scrooge was the way he was.
Jacob Marley: Portrayed brilliantly by Stephen Graham, who was also in The Irishman, we get to see Marley's character in much more depth than any other version in existence. From the shocking first scene in the cemetery to the bizarre and terrifying forest of spent Christmas trees and forgotten dreams, the chain-bound Marley is on a mission. This mission is for his own redemption and release from Purgatory. This Jacob Marley does not disappear after his visit to Scrooge's musty chambers. Oh, no. He sticks around.
Bob Cratchit: Far from being the usual docile toady of a miser's clerk, this Bob Cratchit, acted by Joe Alwyn (The Favourite) has some spirit. He too, is a perfectionist, but unlike Scrooge, he has heart and a conscience. His seething resentment and hatred of Scrooge is not cloaked or hidden. Bob Cratchit is still the devoted father and husband, but this Cratchit has a backbone.
Mary Cratchit: Hang on to your Christmas goose and pudding, folks. Just a bit player in most of the other versions, the character of Mrs. Cratchit (Vinette Robinson) is fully developed in this great film. All of the other versions only show her brief outbursts of anger and vitriol directed at Ebeneezer Scrooge. However, in this FX version, we find out the reason why she hates Scrooge with such a white-hot passion.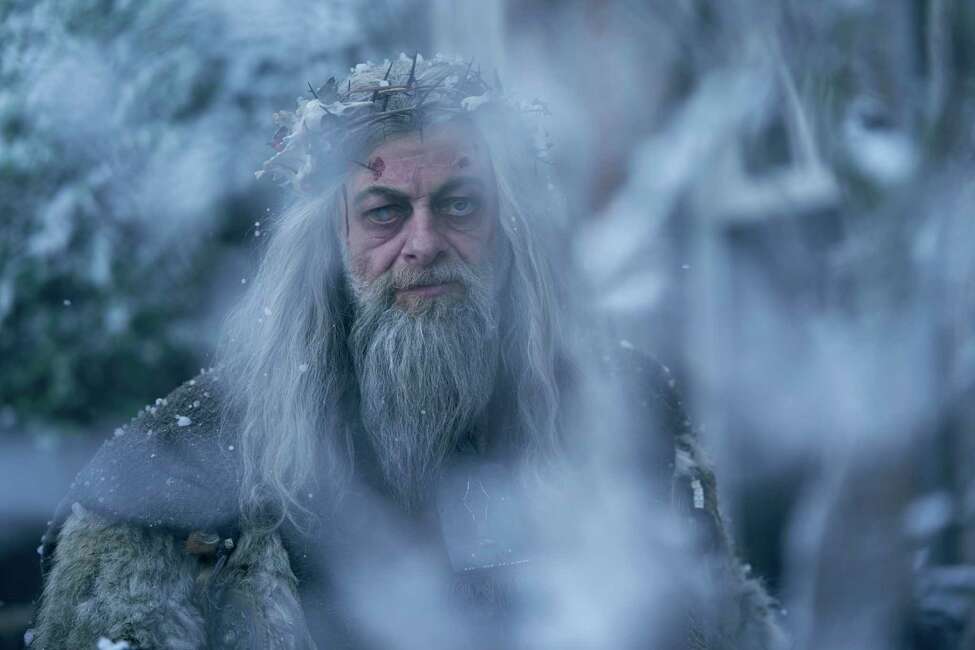 The Spirits: The presentation of The Spirits is a brilliant example of how this rendition was embellished and lifted to a higher level. I won't spoil the surprise, but Ebeneezer Scrooge was visited by FIVE, not four Spirits on that fateful Christmas Eve night. All of The Spirits, with the exception of one, were terrifying. Scrooge was an uncaring rock of indifference and cruelty, but he crumbled under the relentless barrage of these specters of redemption. The legendary Andy Serkis was The Ghost of Christmas Past in a powerful and unforgettable performance.
Tiny Tim: Not only was Tiny Tim crippled, but he was a misshapen dwarf as well. No punches were pulled with this movie, and we get to witness in horrifying detail the reason for his demise. As in the other films about our favorite miser, Tiny Tim is the catalyst that turns Scrooge around, but never have the events surrounding his death been more devastating.
The FX A Christmas Carol is by far the most complete and watchable adaptation ever. This is not for kids or the squeamish. The acting and character development were brilliant and the cinematography was breathtaking. The film was in color, but at times the darkness and bleakness make you think you are watching it in black and white. The changes to the original story are not subtle and notable omissions are references to Old Feziwig and the Christmas dinner scene at nephew Fred's house. It was well worth it as the extra scenes and twists, as well as a deep look into Scrooge's dark past were riveting.
I heartily recommend this splendid new addition to the Charles Dicken's A Christmas Carol. Guy Pearce is a younger, more handsome Scrooge, but there has never been a Scrooge more ruthless or uncaring. The side stories with Scrooge and Marley, cutting a swath through the English countryside of business, were shocking. There was clearly no OSHA back in 1843. Scrooge and Marley were loathed, and rightfully so. This is a beautiful film, and one that you will never forget.
10.0+/10.0 With The Goatesians Rating Of The Best A Christmas Carol Ever Made.