Yes, I know, it is hard to imagine that it is Academy Award season again. Due to plummeting ratings, I don't know what the Academy has in store for us this year. Maybe another Jet Ski, who knows? It is no secret that none of us here at Ruthless were thrilled with the 2018 stable of movies. For the most part, they were forgettable, but there were a few bright spots that Kevin pointed out in his excellent Year In Review article.
We will not be making picks and comments on all the categories, just the main ones. We will also be commenting on probable winners v. Ruthless picks, in bold with a * -or- movies that should win, but probably won't. Or, we just may say nothing. Or our probable winners may just be outrageously sarcastic picks that we know won't win. You figure it out.
As always, there will be mediocre films that win most of the Gold, and great films that get mostly snubbed. Last year it was Get Out and Blade Runner 2049. This year it is A Quiet Place.

Without further stalling or yammering, here we go.

Best Animated Feature Film:

The Isle of Dogs
Spider-Man: Into The Spider Verse*
Ralph Breaks The Internet
Mirai

Probable Winner: Spider-Man should win this. I actually watched The Isle of Dogs, and it just gave me the creeps. I don't have any other input, and neither does anyone else.
Cinematography:

A Star is Born
Never Look Away
Cold War
Probable Winner: Roma, because dog shit is now high art. I know I gushed over The Favourite, but how can The Academy pick a Black and White film over a movie that has wigged noblemen chunking fruit at a naked court jester? I know, white people are out of style, and for good reason.

Supporting Actor:

Adam Driver, BlacKkKlansman
Mahershala Ali, Green Book
Richard E. Grant, Can You Ever Forgive Me?*
Sam Elliot, A Star Is Born
Sam Rockwell, Vice

Probable Winner: Mahershala Ali. I don't have a huge problem with Mahershala Ali winning, but Richard E. Grant was magnificent in Can You Ever Forgive Me? He deserves it, but like Will Munny said to Little Bill, "Deserve's got nothing to do with it." Adam Driver could win in an upset, since there was no real male presence in Roma (except maybe the dog). He suffers, though, from the same melanin shortcomings as Grant, not enough skin in the game.
Supporting Actress:

Amy Adams, Vice
Emma Stone, The Favourite*
Marina de Tavira, Roma
Rachel Weisz, The Favourite
Regina King, If Beale Street Could Talk

Probable Winner: Regina King in If Beale Street Could talk. Here's where the Roma bandwagon starts rumbling, only to be squeaked out by Beale St. Regina King in a Matt Cale predicted upset. Matt, Kevin and all thought the Supporting should go to a The Favourite actress, but different ones. Devon abstained, I wrote this mess, so Emma Stone gets the nod. I did not see Beale Street.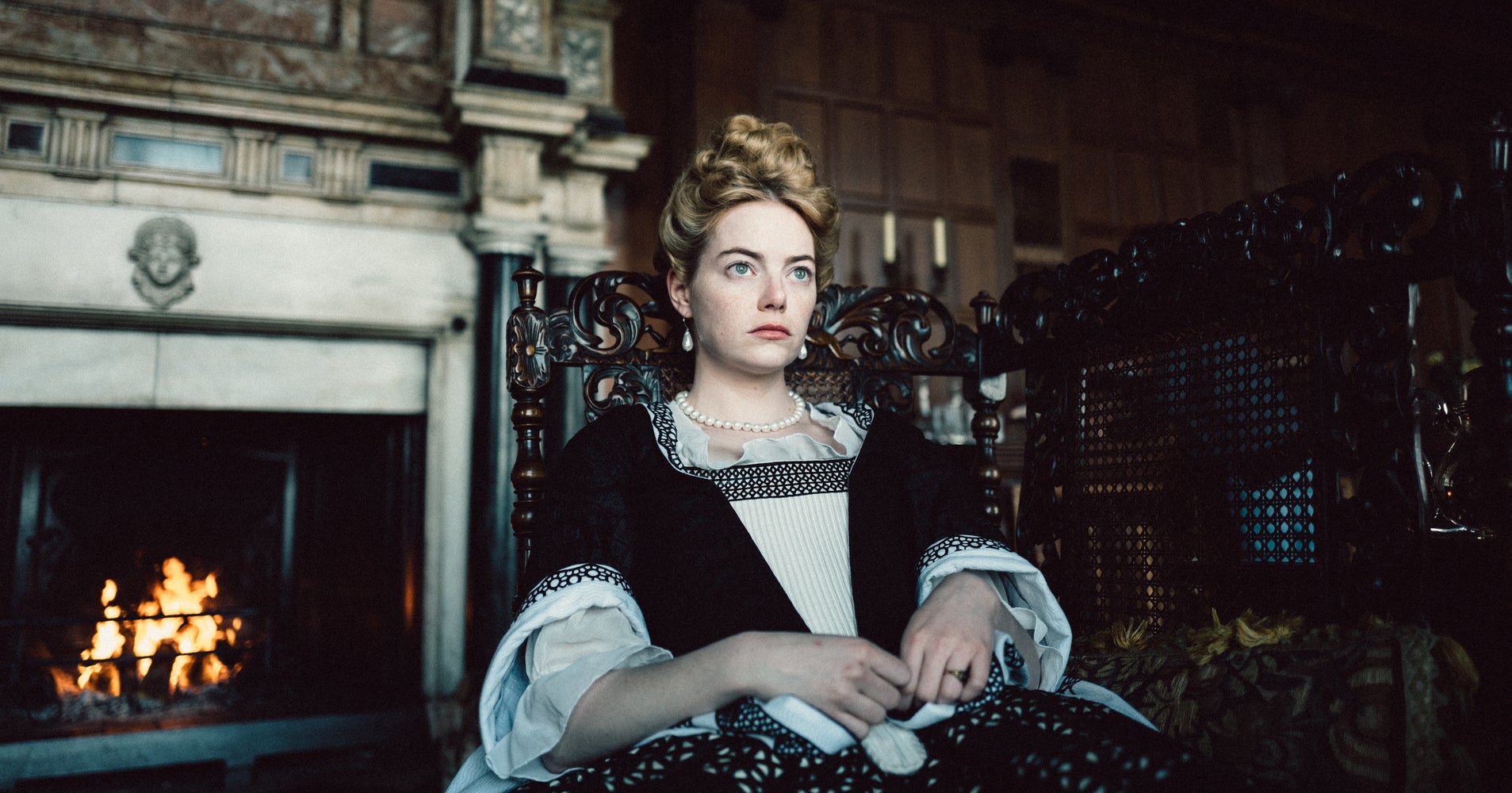 Best Actor:

Christian Bale, Vice*
Bradley Cooper, A Star Is Born
Viggo Mortensen, Green Book
Rami Malek, Bohemian Rhapsody
Willem DaFoe, At Eternity"s Gate

Probable Winner: Christian Bale was just unbelievable, so I think the Academy is going to get at least one pick right. Matt thought more of the entire body of work than I did (Vice), but we agree on Bale. He gets the Gold by a wide margin. The sentimental pick is Rami Malek, Kevin's pick,and he is deserving, but it's not going to happen. Second pick, Viggo Mortensen. Like his chicken-chomping and Cutty swilling traveling mate, I have no issue if King Aragon takes this one down.
Best Actress:

Glenn Close, The Wife
Lady Gaga, A Star is Born
Melissa McCarthy, Can You Ever Forgive Me?
Olivia Colman, The Favourite*
Yalitza Aparicio, Roma

Probable Winner: Yalitza Aparicio in Roma. Here is where the Roma craziness begins. I have Olivia Coleman squeaking out a great performance by Melissa McCarthy, but the Oscar goes to Yalitza Aparicio, the first Mexican midget to ever snare the Gold. Hell, Glenn Close may even steal this one, because, you know, white woman.
Best Achievement in Directing:

Adam McKay, Vice
Alfonso Cuaron, Roma
Pawil Pawlikowski, Cold War
Yorgos Lanthimos, The Favourite

Probable Winner: Roma.The Roma madness continues. I continue my whoring for The Favourite, but the rest of the team picks Spike Lee in BlacKkKlansman, and rightfully so. Roma was not a bad movie, but I am hard pressed to think of an over-hyped film until I remembered last year's winner.
Best Picture of the Year:

The Favourite
Roma
A Star Is Born
Vice
Black Panther
Bohemian Rhapsody

Probable Winner: Roma, of course. The Academy must continue its string of picking the wrong picture for Best. Devon Pack has BlacKkKlansman as the only movie worthy of Best Picture, Kevin has it in his top 5 and it is Matt Cale's pick for the Oscar, too. Like last year's "fuck the fish movie" fiasco and the Bonnie and Clyde one the year before, look for the Academy to botch Best Picture…again.